The COPILOT ALARM CS4 control panel has been developed through close collaboration between COPILOT System and farmers, integrators, installers and insurance companies. The security offered to farmers is synonymous with tranquillity.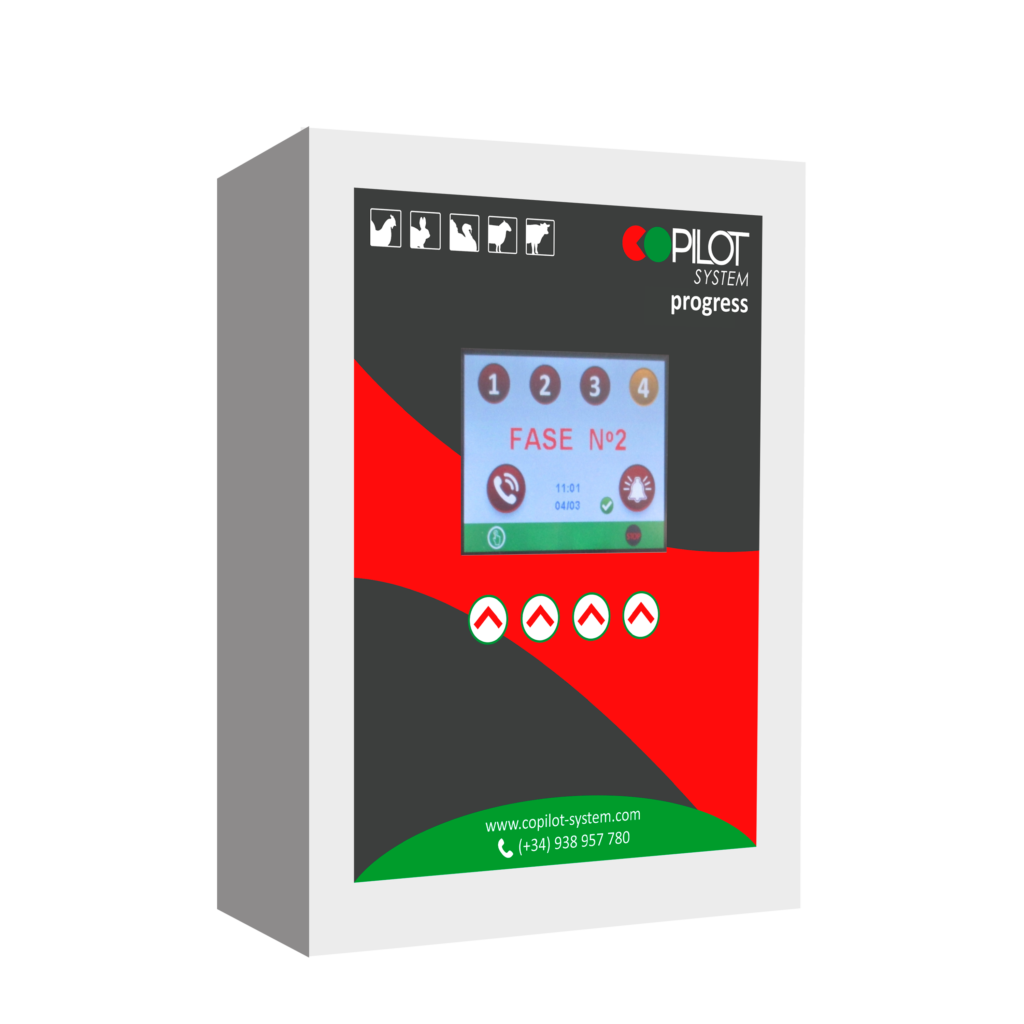 Power supply monitoring 1, 2 or 3 phases.
4 loops NC (normally closed) control, optionally expandable without limit.
Automatic Control of the integrated battery.
Output for Siren (12 V – 1 A).
Output signal for a telephone transmitter (built-in option).
Signal output (12 V – 0.2 A) for a warning light or pneumatic shift optional.
6 AH battery charger.
Direct visualization of failure.
Specific definition of the origin of the fault.
Key to STOP the alarm with timer.
Alarm turn off by loop or phase.
Choice of priority warning (siren or telephone) by time.
Product

Power supply

Nr. of loops

Dimensions
L x H x W (mm)

Weight

Central alarm

230 VAC – 50 Hz

4

220 x 270 x 110

5 Kg.

Extension 8 loops

230 VAC – 50 Hz

8

120 x 160 x 85

0,6 Kg.
HIGH LEVEL PERFORMANCE:  Allows the monitoring of 4 independent houses (or more), immediately detecting and locating the place and type of incident. In this case, a siren will be activated and if necessary, a message will be sent to pre-set telephone numbers.
EASY OF USE: COPILOT ALARM CS4 is specially designed for an easy use. It indicates very clearly and permanently the normal status of the farm. 
The technology of the used microprocessor allows the COPILOT ALARM CS4 control panel to be adapted to any production unit and it offers many options to improve daily work.
STANDARDIZATION: COPILOT ALARM CS4 meets the requirement of the major European Directives on security and the main insurance companies; it is a guarantee of security for your farm.