In response to demand from farmers, we have designed a radiator that meets all your needs.
The G12 infrared heater has been designed for maximum efficiency and convenience.
COPILOT SOL G12, the heater for the modern poultry house.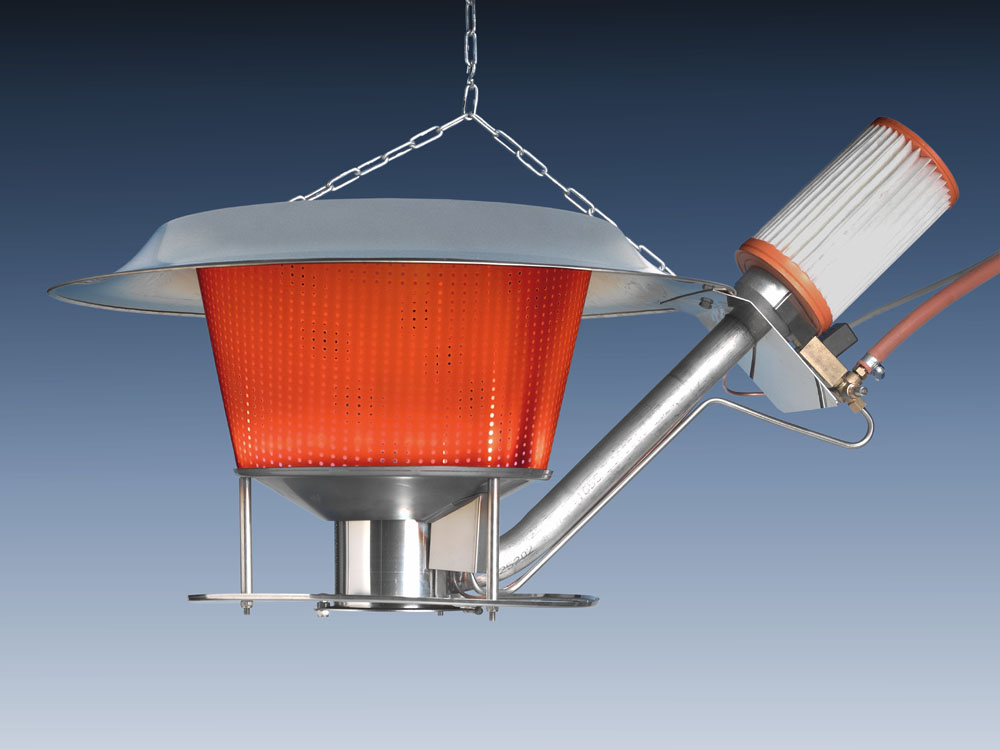 Made of stainless steel and anticorrosive materials.
Provides efficient energy.
Excellent radiation. Effective in 14 metres.
Direct heat to chickens and to bedding.
Long durability and high reliability
It works with low-pressure gas
Available for propane and natural gas
Includes long-life filter for dusty environments.
No moving parts: Low noise level.
Easy to operate due to its simplistic design.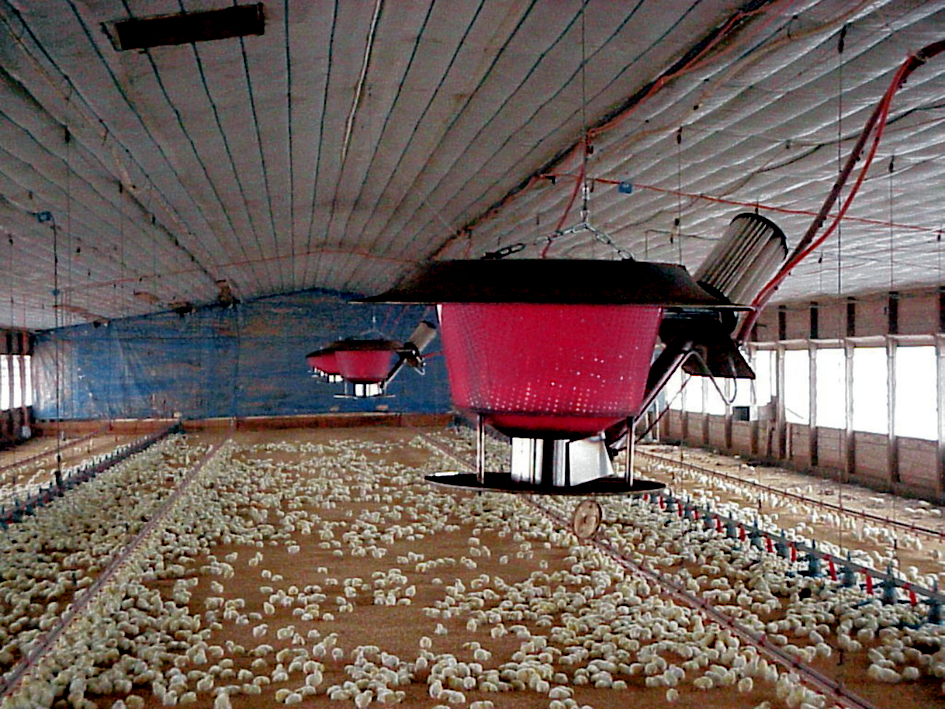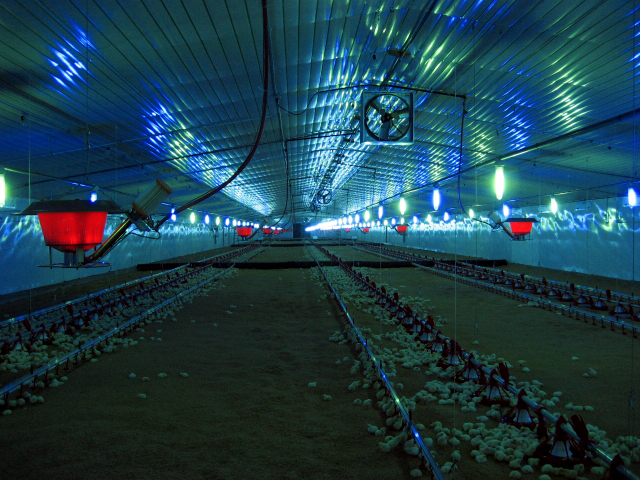 The unique reflector design allows to distribute the heat in a diameter of 14 meters evenly.
The surface of the burner of the G12 screen is substantially larger than the surface of other similarly constructed units. The angle of the burner has been calculated to provide a greater heating surface and constant transition of temperatures.
There are 2 heater control options available:
With individual thermostat (G12M)
Centralized control by boxes
There are 2 ignition options available:
Manual ignition
Electric ignition (G12E)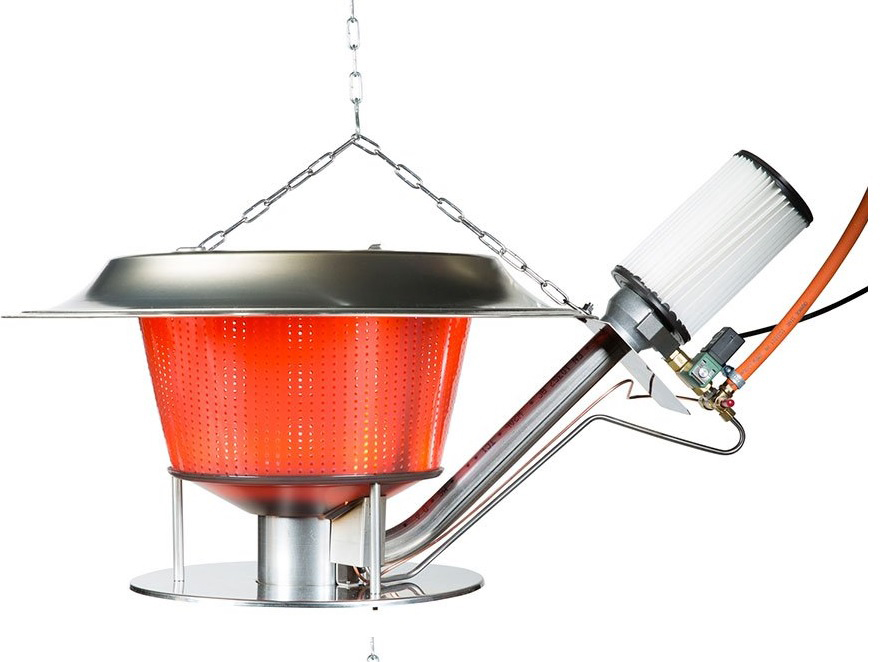 Manual ignition of the pilot flame and it can be controlled by an existing climate control unit.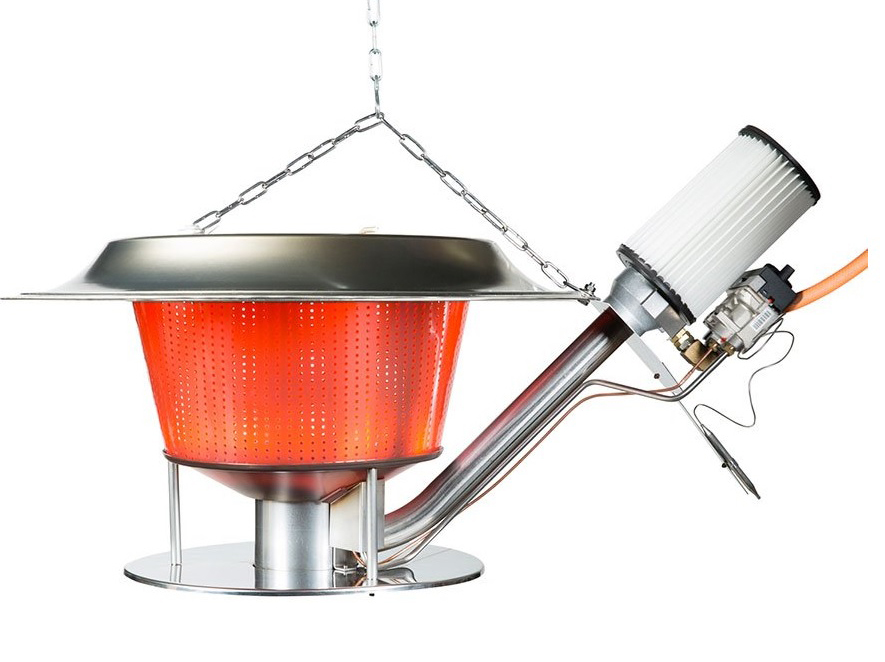 Manual ignition of the pilot flame. It has its own mechanical thermostat on every unit, therefore no electricity required.
Electric ignition switches automatically on when heat is required or off when not needed for extra gas savings.
Controlled by an existing climate control unit.
Possibility of connection to ALARM.
Model

G12 ASCO

G12 MAXI

G12 E

Pressure

Propane gas G30

28 mbar

28 mbar

28 mbar

Natural gas G20

28 mbar

28 mbar

28 mbar

Natural gas G25

28 mbar

28 mbar

28 mbar

Maximum consumption

Propane gas G30

864 g/h *

864 g/h *

864 g/h

Natural gas G20

1,08 m3/h

1,08 m3/h

1,08 m3/h

Natural gas G25

1,296 m3/h

1,296 m3/h

1,296 m3/h

Power

12 kW (10380 kcal)

12 kW (10380 kcal)

12 kW (10380 kcal)

Weight

6,46 kg

6,83 kg

7,65 kg
* Minimum consumption at standby for models ASCO and MAXI (pilot flame): 25 g/h (G30)