VFG 3000 / 4000 / 6000 air inlets
Air inlets made of high quality polyurethane.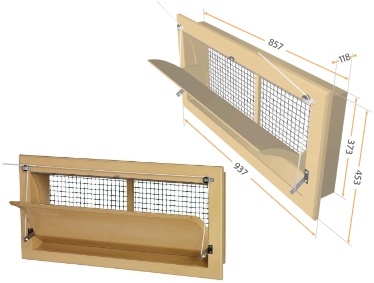 Framed air inlet with front flap, to cover most needs. It divides the air direction; up to 35% comes in from the bottom. Available with back flap (3000-FG). 
Especially large model for those cases in which a large ventilation capacity is required. Also available with straight inner Blade (3000-VFR).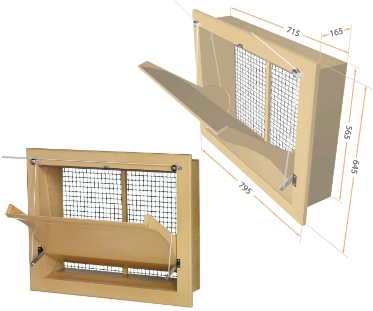 Air inlet with a front flap, which provides divided air directions; up to about 25% of air flow comes in from the top. From then on, it also enters from the bottom. 
Model for large ventilation capacity, combined to also control minimum ventilation. Available with stainless Steel arms on both sides or with a control bracket in the middle of the flap.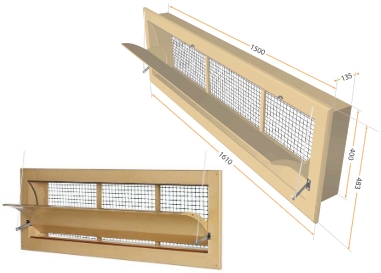 Framed air inlet with front flap. 
Especially developed for large ventilation flow.
This model offers the possibility of group mounting for tunnel type ventilation (set of 2, 3 or 4 units).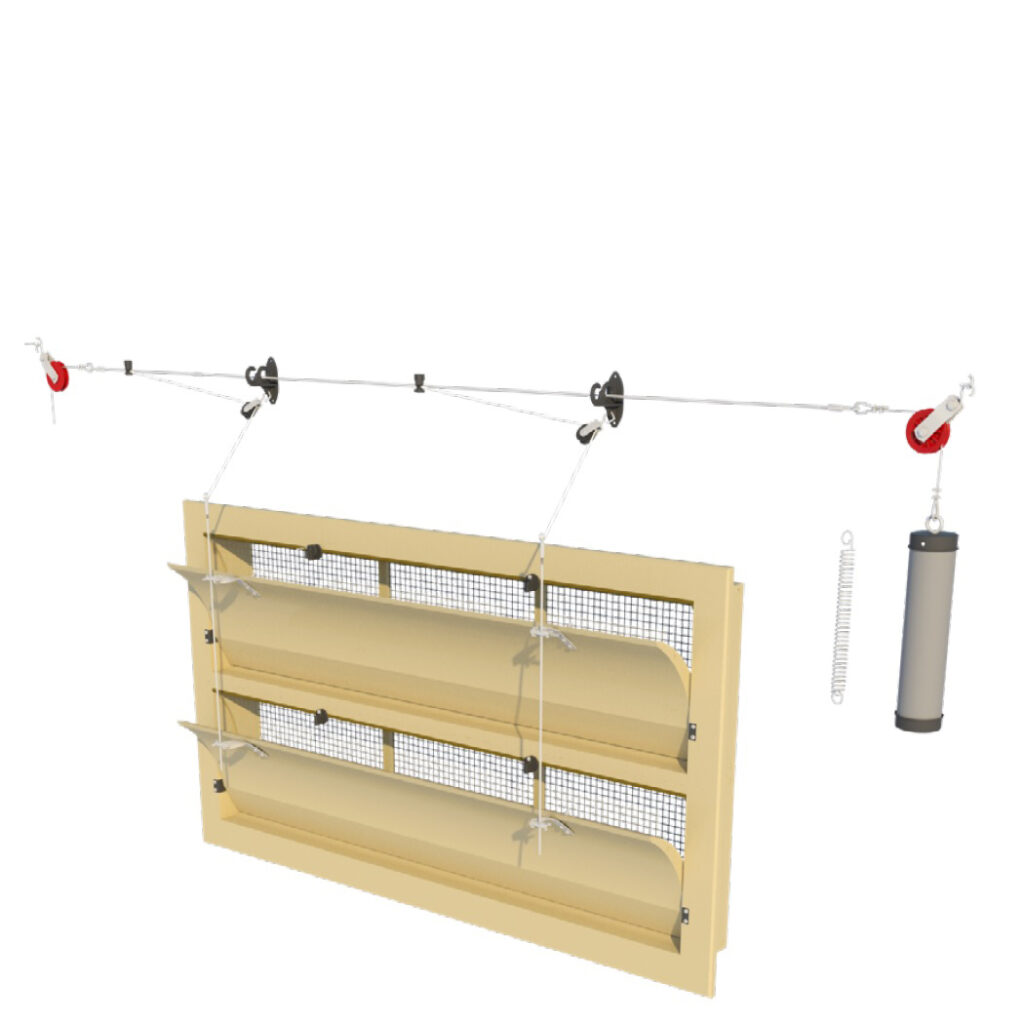 6000-VFG-2: Formación de ventana tipo túnel formada por 2 ventanas 6000-VFG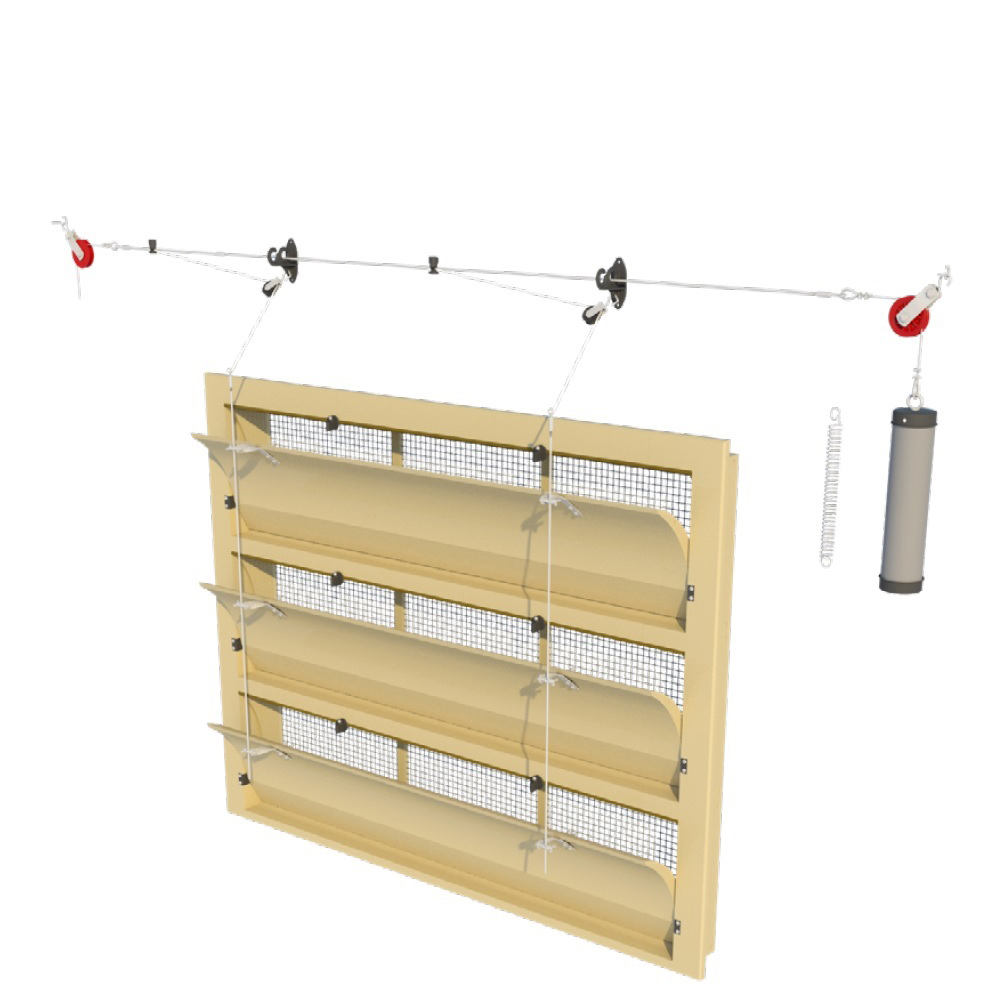 6000-VFG-3: Formación de ventana tipo túnel formada por 3 ventanas 6000-VFG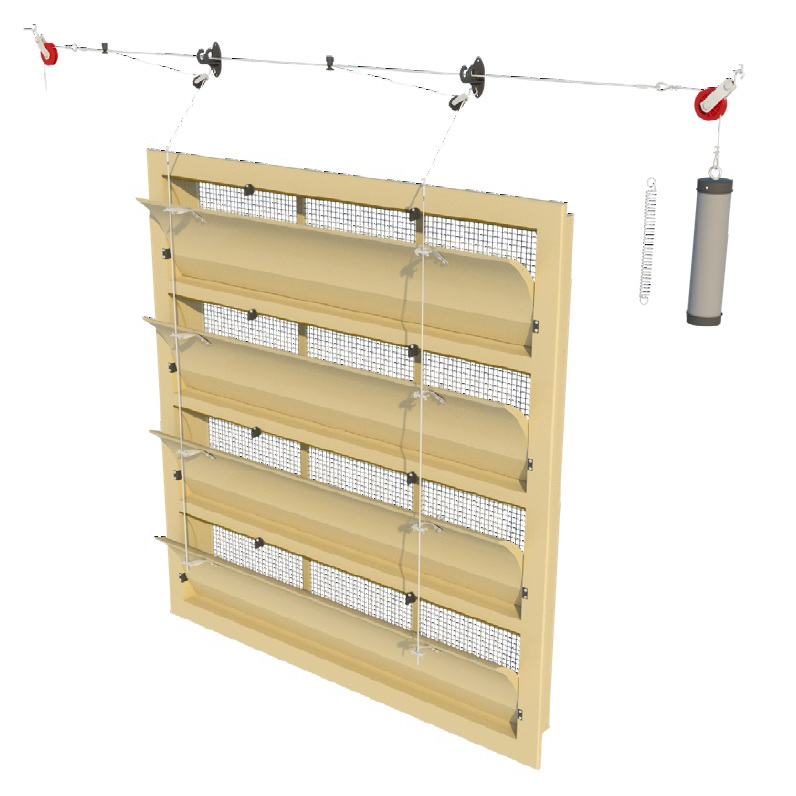 6000-VFG-4: Formación de ventana tipo túnel formada por 4 ventanas 6000-VFG
VFG air inlets include:
Aviary mesh
Connection and lifting kit.
Optional accessories:
Lifting system by rods:

3 m long rods with joints
Central double pulley
Springs, counterweights and pulleys
Lifting system by rotating pipe: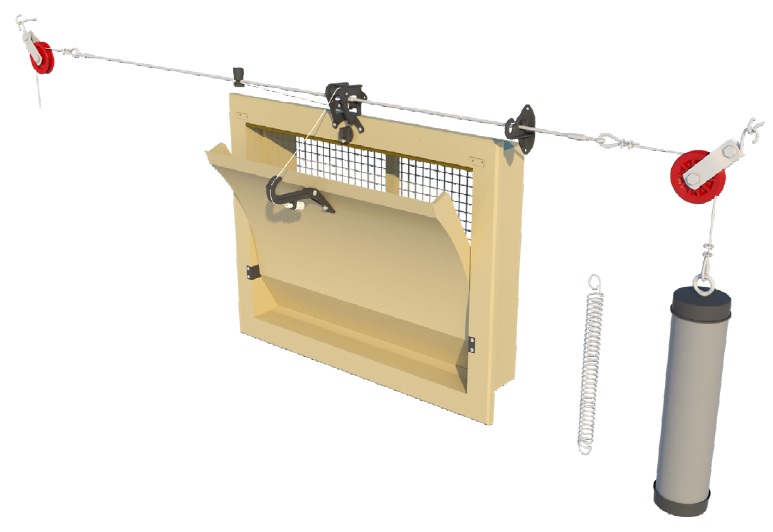 Hoods avoid the wind to influence in the operation of air inlets. They guarantee a uniform and constant air intake. 
Hoods are made of high-quality UV stabilised ABS. 
They can be mounted directly on the exterior wall of the building. We also have stainless steel brackets that allow easy assembly and disassembly, for example for cleaning the equipment. 
They also make easy to remove and to insert the optional light filter without the need of tools. 
As standard they are supplied in black. Other colours available upon request.
In certain cases, it is desirable or necessary to prevent daylight from entering the poultry house.
To ensure this, we have an extended program about light filters available, to be mounted on the exterior wall of the poultry house; in front of our air inlets.
Due to the optimal shape and colour of leaves and frame, a maximum light reduction factor of approx. 8,540,000, at minimum static pressure, is achieved.