Waterer system for chicken, 1st age turkeys, qual and breeder hens.
New generation multidirectional nipple.
Corrosion resistant stainless steel flow regulator.
Optimal design for a perfect claaning.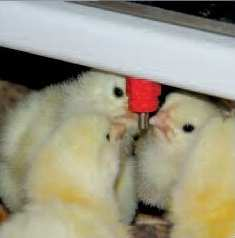 Better quality of birds.
High sensibility allows adapted drinking of animals from the first day of life.
High flow at the end of the batch.
Greater durability.
Easy pressure regulation.