2 feeders in 1 to optimize results
COPILOT MULTIBECK the most versatile, its feeding system is adapted to every age and every type of bird: Chicken, Turkey, Duck, Quail, Guinea-fowl.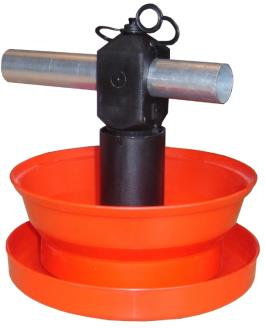 Double plate feeding system
Large diameter plate to facilitate bird access.
Round and lower plate, facilitating access to food from the first day.
Easy to adjust and clean: Exclusive rotation system.
Flexible downpipes, for easy cleaning and handling.
It does not allow the entry of birds on the plate.
Heavy duty material Polypropylene Copolymer.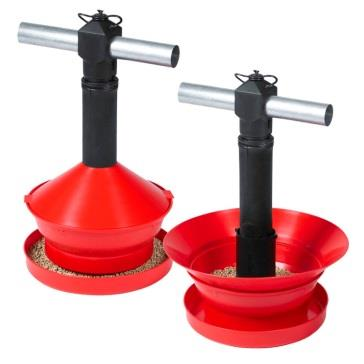 CS-45 with cover and collar for turkey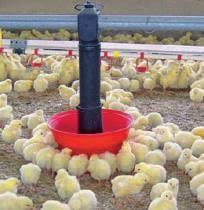 Always clean feed.
Easily adapts to existing lines.
More hygiene, less work and less waste.
Maximum versatility, a single plate from start to exit.
Lower mortality and greater batch homogeneity.

Rotation System to have an easier, faster and more efficient cleaning and disinfection: A jet of water is enough to clean the feeders. Rotating feeders allow a faster drying.
CS24: Specific for chicken, it is the version with the shortest downpipe.
CS45: Standard version, it adapts to the needs of each type of bird.
CS120: Specific for turkeys, it is the version with the tallest downpipe. It allows the Farmer to pass from one side to the other under the tube; thus avoiding having to go to the end of the line to do it.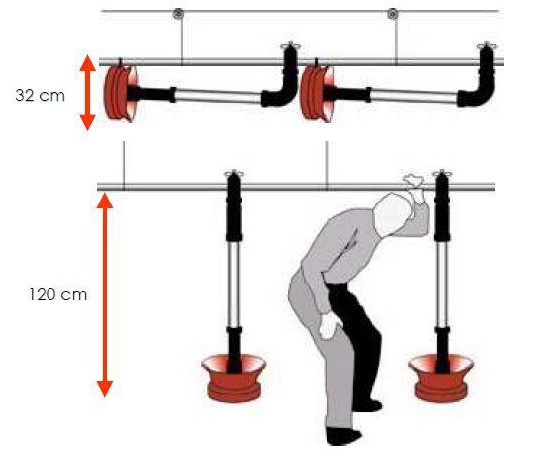 Three downpipe heights available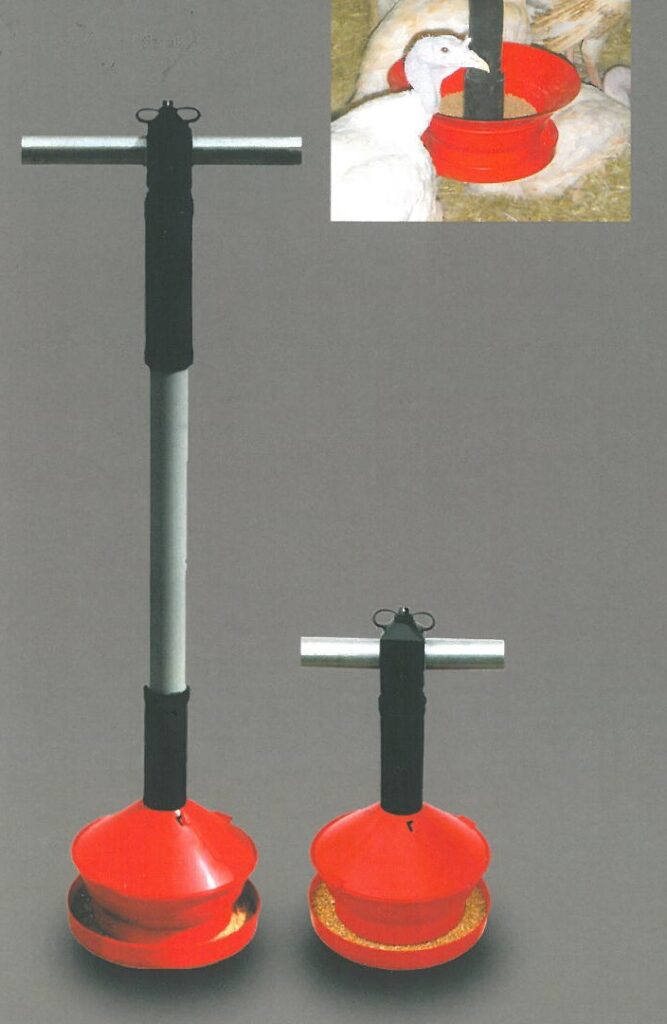 ALWAYS FRESH AND CLEAN FEED