Warm air heater for stable
Gas fired warm air heater for stable heating as fully automatic system with infrared flame monitoring, electrical ignition and supporting air blower and open combustion chamber for operation without exhaust system.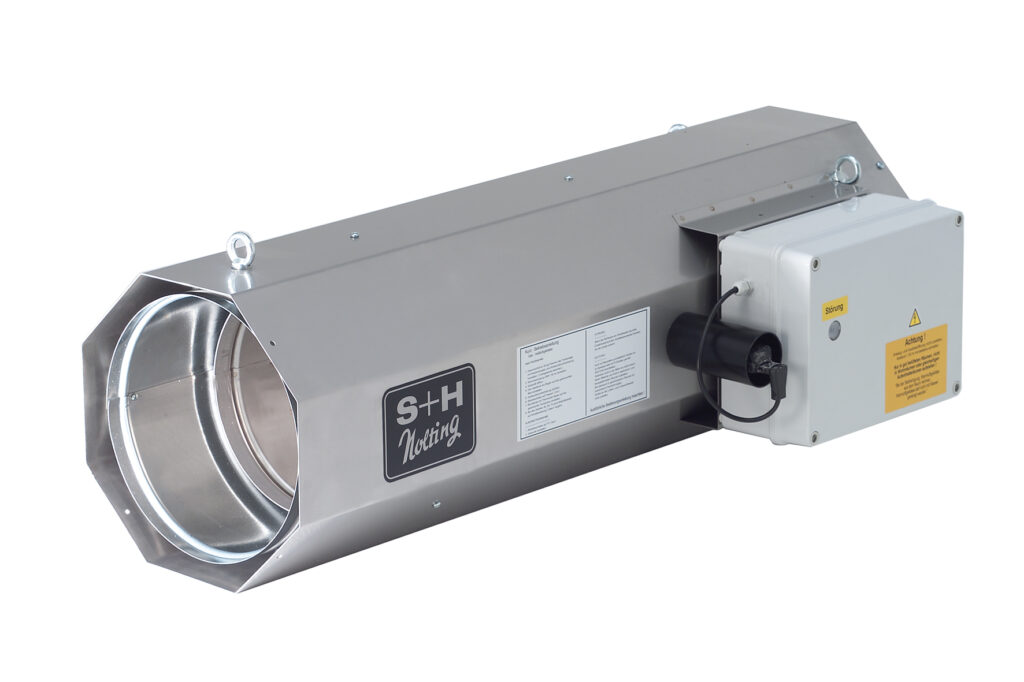 Electric mains with shock-proof plug.
Gas connection ¾" or ½" internal screw thread.
Casing and combustion chamber made of stainless steel.
Splash-proof switch box.
Drive via room thermostat or ventilating control possible.
Automatic ignition.
Three-point suspension by adequate attachment eyes.
Clean Combustion (DIN 33697, CO˂0,003%V): Air quality in a stable is our priority.
Low-maintenance burner.
Extremely Secure Unit for each kind of animals.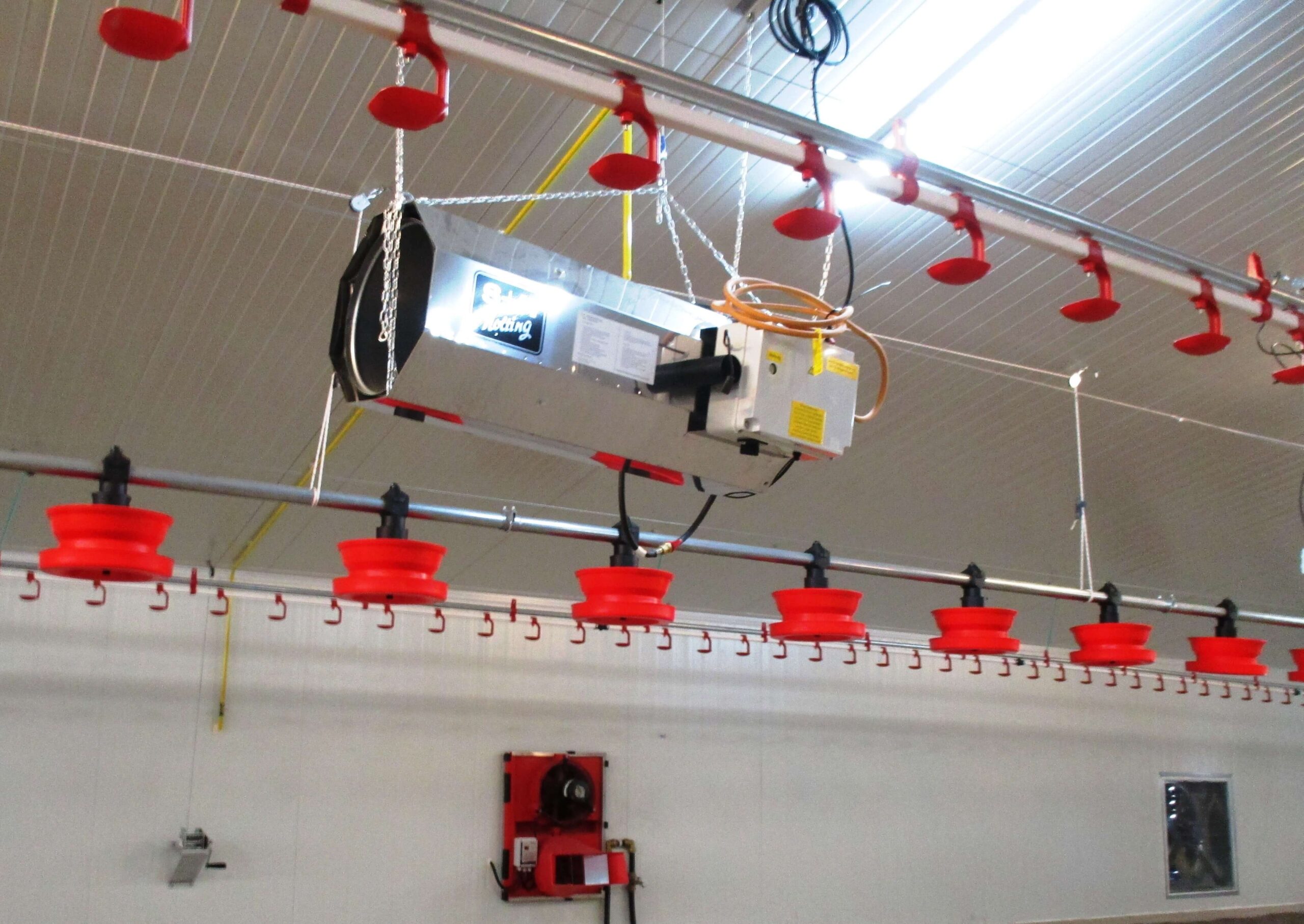 The great range COPILOT SOL NG-LF: always any heater adapts to your stable.
| | | | | | |
| --- | --- | --- | --- | --- | --- |
| Type of Unit | SOL NG-LF 10S | SOL NG-LF 20S | SOL NG-LF 30S | SOL NG-LF 50S | SOL NG-LF 75S |
| Nominal Capacity | 7,1 – 10kW | 12 – 20kW. | 15 – 30kW. | 24 – 50kW. | 37,5 – 75kW. |
| Air capacity | 500m3/h | 900m3/h | 1.600m3/h | 1.600m3/h | 3.000m3/h |
| Supply Pressure | 0,025 – 0,05bar | 0,07 – 0,2bar | 0,35 – 1,4bar | 0,35 – 1,4bar | 0,35 – 1,4bar |
| Connected load | 0,55 – 0,78Kg/h | 0,93 – 1,55Kg/h | 1,17 – 2,33 Kg/h | 1,86 – 3,89 Kg/h | 2,91 – 5,83 Kg/h |
| Category | LPG I3 B/P | LPG I3 B/P | LPG I3 B/P | LPG I3 B/P | LPG I3 B/P |
| Rated Current | 0,3A. | 0,37A. | 0,85A. | 0,85A. | 1,4A. |
| Dimensions mm. | 500 x 450 x 315 | 800 x 450 x 315 | 1000 x 455 x 315 | 1000 x 455 x 315 | 1150 x 510 x 360 |
| Weight | 15kg. | 20kg. | 35kg. | 35kg. | 55kg. |
| Electric Supply | 230V / 50Hz. | 230V / 50Hz. | 230V / 50Hz. | 230V / 50Hz. | 230V / 50Hz. |
| Throw | 15m. | 20m. | 30m. | 30m. | 45m. |
| Product Id. Nr. | CE-0085 / BN-0001 | CE-0085 / BN-0001 | CE-0085 / BN-0001 | CE-0085 / BN-0001 | CE-0085 / BN-0001 |