COPILOT CONTROL 3, the microprocessor designed for modern poultry farmers to welcome the new era.
A SINGLE EQUIPMENT FOR A TOTAL MANAGEMENT: Natural or dynamic ventilation, heating, mixing, misting, lighting programs, water or food rationing, alarm connection, etc. A single device does all regulation functions of your poultry farm; now from everywhere.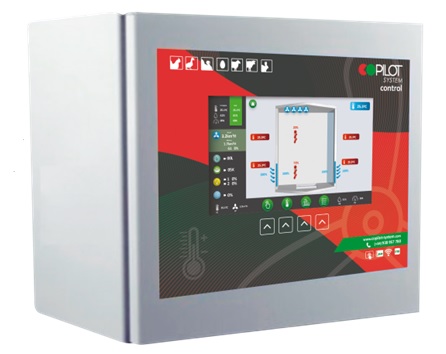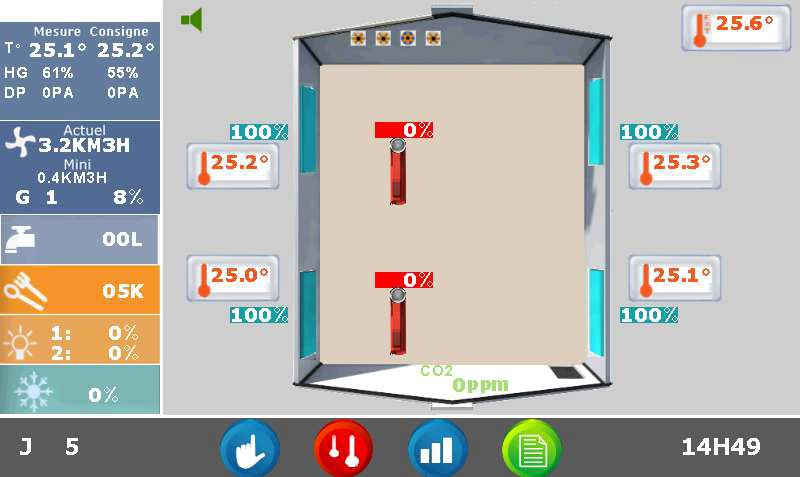 COPILOT CONTROL 3 assembles the most experienced and traditional technical solutions with the most sophisticated and state-of-the-art.
Computer touch screen that allows access to icons, curves, graphics and text, quickly and comfortably.
Multifunction home screen with immediate access to 14 important menus:

Animals / Age
Temperature curves
Humidity
CO2 levels
Level of depression
Record of maximums and minimums
Heating
Windows and ridge vents
Ventilation groups and circulating fans
Misting
Feeding
Water consumption
Lighting
Alarm
etc.

Wi-fi connection that allows access to information and modify the parameters that should be rectified from everywhere. (Optional)
Update and backup via SD card.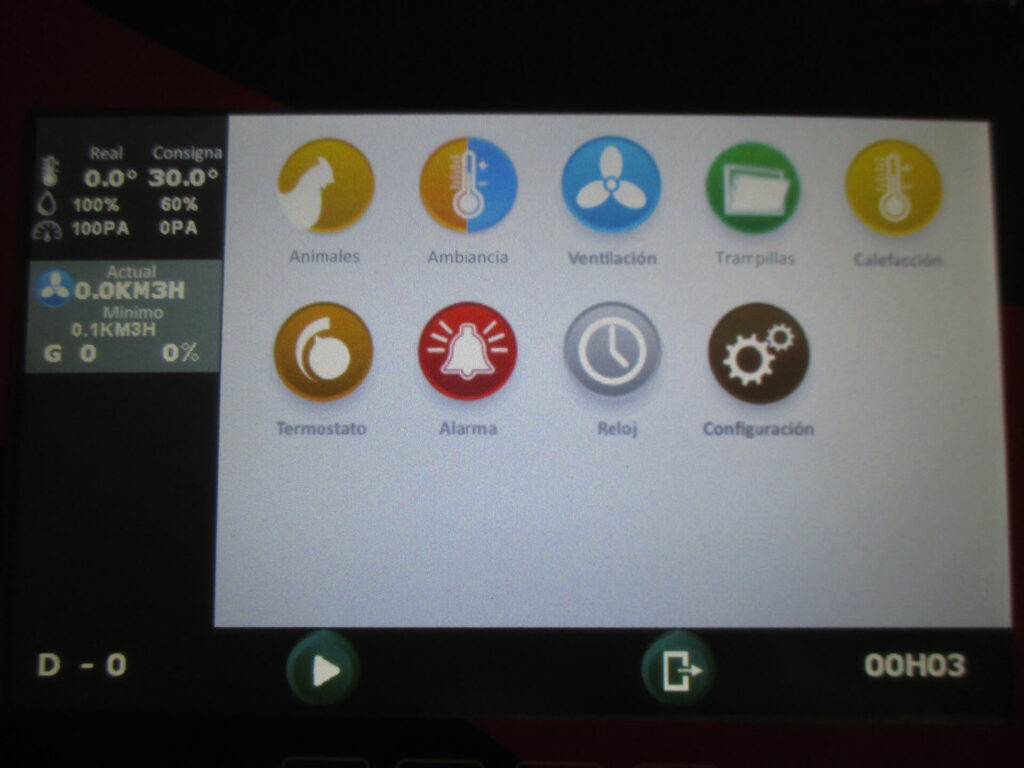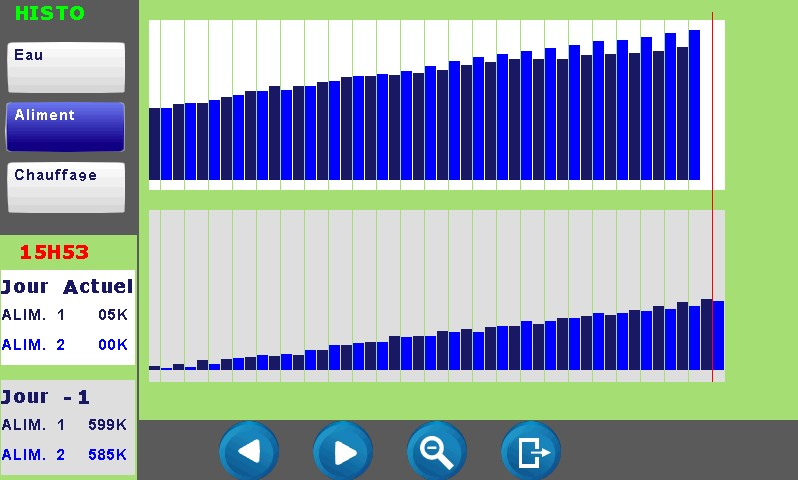 Waterproof PVC box for wall mounting.
Colour touch screen (240 x 128 pixels).
SD memory card.
Help keyboard.
5+2 inputs for temperature sensors.
1 input per a humidity sensor.
1 input for a CO2 or an NH3 sensor.
1 input for depression measurement.
2 inputs per water and food measurement.
6 inputs for position potentiometers, for windows and ridge vent.
Up to 6 independent window motor controls.
Up to 3 heating or mixing controls.
2 lighting controls.
Misting on/off control.
Up to 4 circuits for water and food supply.
Progressive ventilation output.
Up to 16 independent ventilation groups.
1 NC (normally closed) contact for alarm.
Wi-fi connection.
230 V 50Hz AC (alternating current) power supply.
Management of hatches, windows and ridge vents.
Management of ventilation groups (16).
Evolutive rules depending on the age of the animals: temperature curves, humidity, air needs, etc.
Automatic adjustment of the regulation based on outside temperature, environment humidity, depression, CO2 levels, etc.
Management of cycles and alternations.
Management of progressive or on/off heating.
Management of automatic cleaning of heaters (pyrolysis).
Management of progressive or on/off lighting.
Alarm for feeding, temperatures, humidity and water and food consumption.
Automatic correction for alarm start-up due to over temperature, based on exterior temperature.
Data preservation in case of power failure.
Management of buildings with static, dynamic or mixed ventilation 
Suitable for any ventilation system (tunnel, combined, transversal, chimneys, etc.)
Issued with installer's and user's manual.
COPILOT CONTROL 3 exceeds the requirements of the main European regulations.