COPILOT FRESH is a high pressure misting system manufactured with stainless steel. It is the definitive tool for facing the summer with security.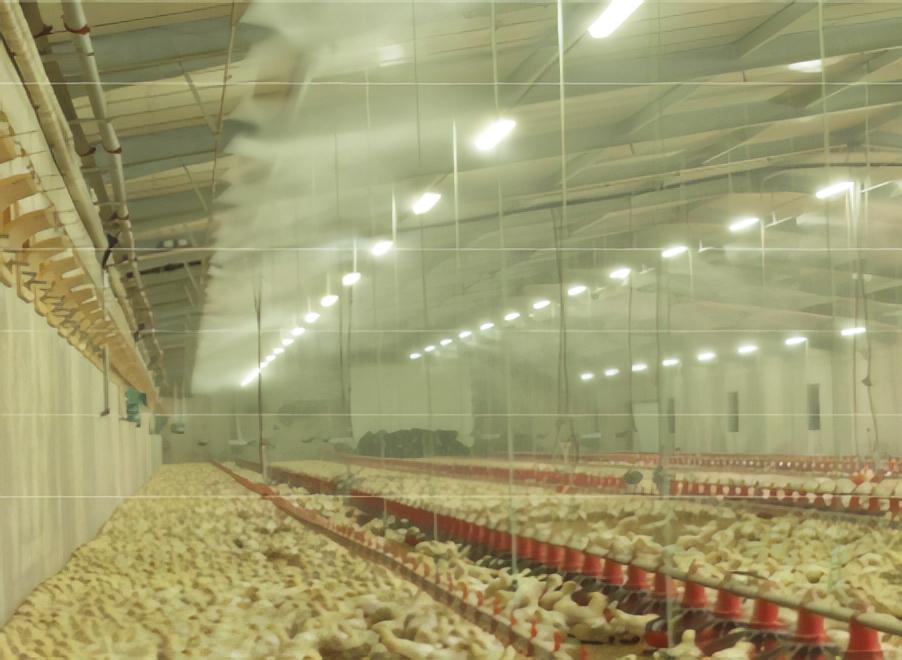 Cooling
Disinfection
Pre-cleaning
Ammonia removal
Fumigation
High pressure equipment: 100 Bar.
Watertight: Metal over metal, without rubber joints and built with material resisting to pressure and the fluid effects, all rust proof.
Easy mounting: It is delivered in a kit, without joints, with screws that can be fixed even without keys: it is not necessary any type of welding.
Reliable: Pressure group with a hydraulic discharge system (without electro-valve), special winding and ceramic pistons. 
Effective disinfectant: A special protection allows compressing water at 70ºC temperature. This is why we get vaporization saturating very rapidly the air of the house, thus favouring an ideal disinfection.
Sturdy: We can use other solvents, e.g. the most aggressive acids (they are needed for cleaning the lime) without any danger for the equipment.
Easy cleaning: With a specific programming we can get the softening of surfaces before cleaning the house.
Given the urgency of a heatstroke and thanks to its easy assembling, can be put in service by the farmer himself on time. Subsequent maintenance will be minimal and inexpensive.
Pressure group installed over placeholders, with an integral protection layer.
A 1.450rpm triphasic motor, up 2cv to 10cv.
A 120 bar pressure pump with ceramic pistons.
The entire group is installed over a "silent-bloc" plate.
Polyester tank with filling buoy and safety cap.
Safety system for lack of water.
Nozzle 100% rust-less, with anti-dripping valve.
Flexible high pressure hoses (180 Bar).
Stainless steel pipes 304L quality without joints, supports 220 Bar.