Indirect Fired Gas Air Heater
Gas heater COPILOT SOL NG-A-100 warms directly the air of the poultry house without introducing combustion gases inside it, thanks to its indirect fired system.
Housing and combustion chamber made of stainless steel.
Proven, high-quality built-in electronic components.
Splash-proof control box.
Ionization flame
No exhaust gas emissions inside the poultry house, low CO2 content.
Control possible via central control unit or via thermostat.
Fully automatic device with electrical ignition.
Low-maintenance burner.
Electrical connection with socket.
Model

NG-A-100

Type of Gas

Natural Gas

LPG

Nominal heat loading capacity

100KW

Connected pressure

20 mbar

50 mbar

Connected load

7,8 kg/h.

Air output

10.500 m3/h.

Gas connection

3/4″

Electrical connection

230 V / 50 Hz

Current consumption

5,3 A

Length of throw

50 m.

Dimensions

1890 x 900 x 920 mm

Weight

210 Kg.

Product- ID-no

CE-0085 CT0546
Improvement of the quality of the environment.
No toxic gases are emitted inside the poultry house: no CO2 emissions from the heating.
No steam is released: drier air. There is no increase in humidity.
Improvement of bedding quality: drier bedding.
CONSEQUENCES:
Better humidity control,
Decreased air renewal.
Reduction of fuel consumption.
2 heaters warm up to 2000 M2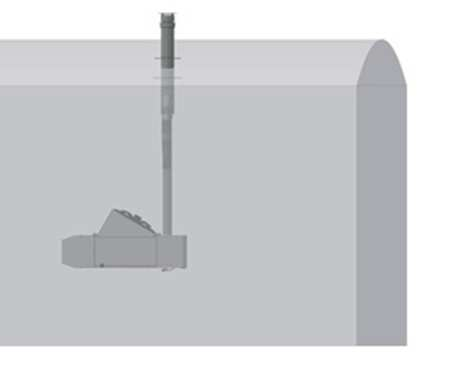 Gas exhaust through the ceiling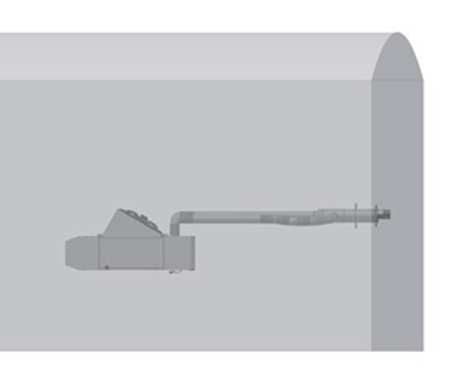 Gas exhaust through the wall
Air heater NG-A-100 does gas exhaust via a system of chimneys (air-flue-system). These can be arranged vertically, towards the ceiling, or horizontally, towards one or the walls of the poultry house.
Air heater NG-A-100 has to be installed suspended from the ceiling. Four-point suspension. Attachments are fixed.