With the LED light system COPILOT ORIONLED a more homogeneous light distribution is achieved, even at lower intensities. With the adjustment of intensity, the stress in the animals is reduced which allows lower mortality rates, higher weight gain and good feed conversion rate.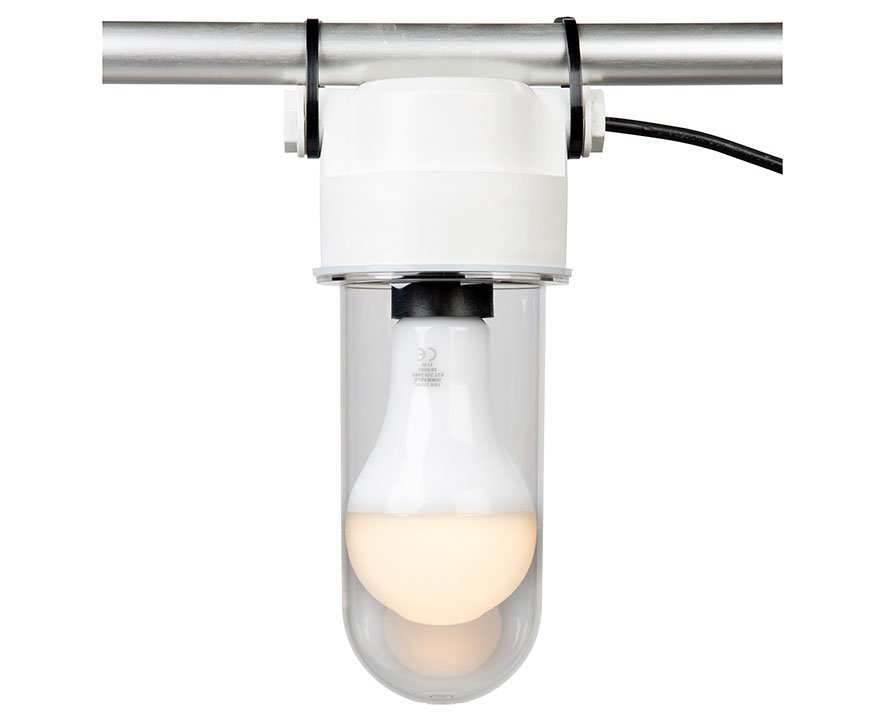 Lamps with cooling gel that allow to always work at the right temperature, even at low intensity.
Completely smooth to make cleaning easy.
Lamps technical data.
| | |
| --- | --- |
| Power consumption: | 14W |
| Light output: | 1400+ Lumen |
| Power factor: | 0,925+ |
| Power supply: | 220-240V 50Hz |
| Light colour: | 2700k |
| Lamp base: | E27 |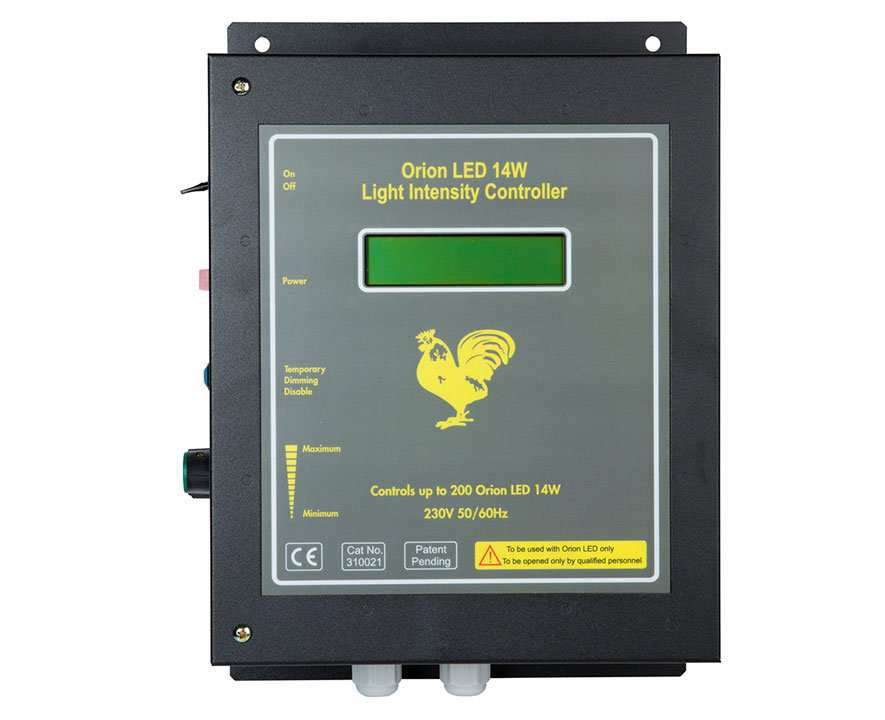 A durable system The LP360 dimmer switch keeps the lamps at a controlled and stable current intensity, guaranteeing their durability. A single dimmer per house: allows to regulate up to 200 OrionLED lamps.
Protection IP65 This system consists of a VLU base including full support for threaded bulb, a 14W OrionLED lamp and a threaded short cover. The set is completely waterproof which allows to clean the house using pressurised water.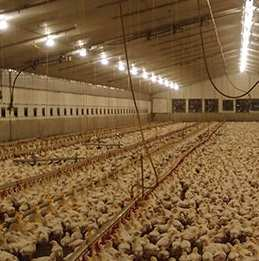 Lower energy consumption due to its high efficiency. Fewer lamps per house than with monochromatic systems.
Lámparas estancas: alta resistencia a entornos hostiles (amoníaco, polvo y agua).
Progressive adjustable intensity: by a 0-10V input it allows to regulate light intensity from 2% to 100%.
Homogeneous light with a warm White colour (2700k)